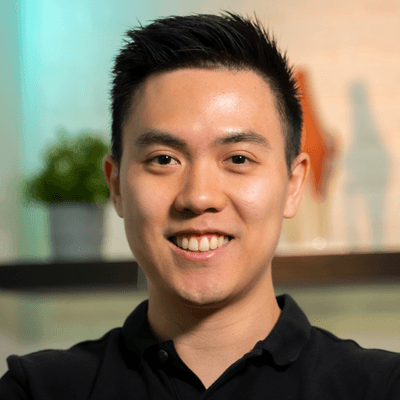 Chiropractor
Shaun Ranen Ang D.C.
Dr. Shaun specializes in the Gonstead System of Chiropractic and Extremity Protocols. He is a registered member of the Chiropractic Board of Australia and the Gonstead Chiropractic Society (Australia). He is also a Functional Neuro-Orthopedic Rehabilitation (FNORTM) practitioner.
Dr. Shaun has a strong passion for understanding and discovering how things work. It is this passion that has drawn him towards the science and art of chiropractic. He is very technical, grounded in chiropractic philosophy, and enjoys searching for natural alternatives to helping people.
Fixing things has always been a part of Dr. Shaun's life, having dabbled in fixing up cars, to playing around with programming. Being a chiropractor allows him to thrill my mechanical interest whilst serving people and building new friendships. Nothing excites Dr. Shaun more than to see people putting in the effort to improve their own lifestyles. It is his wish to be able to guide others along the path to better health.
Dr. Shaun is also a Natural Wellness Advocate and food enthusiast.
Chiropractor
Chua Hoe Wei D.C.
Dr. Chua D.C. graduated with honours from International Medical University in Kuala Lumpur, Malaysia. His strong drive to do his best for people under his care has led him to do further training for the Gonstead Technique in Australia. He also believes in the tremendous benefits of movement and exercise and has a personal interest in powerlifting. Dr. Chua also believes in serving the community, wherever he is and enjoys volunteering or participating in physical activities.
OFFICE HOURS
---
Monday
11:00am - 5:00pm
---
Tuesday
11:00am - 8:00pm
---
Wednesday
11:00am - 5:00pm
---
Thursday
11:00am - 5:00pm
---
Friday
11:00am - 8:00pm
---
Saturday
10:00am - 6:00pm